Augustus Bonvicin

 Augustus emigrated when he was 16.
    Born in Malosco, Sarnonico, Trento ,Tyrol 

Family 1 1.Margaret Gillespie-PA 1) Albert 2) Michael 3) (Anna) Cecilia 4) Elizabeth 5) Baby girl died due to complications of childbirth
Orphans

 In 1894, Margaret(Maggie) died on Good Friday. She was 6 months pregnant and started to bleed. Her husband Augustin walked all the way across town and the doctor gave him medicine to give her. It was not enough and the baby was stillborn. She was baptized twice and buried with her mother. 

  The baby was a girl.

 The children were taken in by relatives.
      
    Beth moved in with her grandma Gillespie.
She married Jack Gaertner, a Mason, and died during childbirth. The baby was taken, but died with the flu.        

    Cecilia moved to Philadelphia to live
        with her Aunt Jane Cronin. She went 
         back to her dad when she turned 16.

   Michael,7, and Albert,3, went to the orphanage.
They were getting blamed for everything that happened in the neighborhood. When Michael grew up he changed his last name to Bomason to make it sound more American.
 
Albert married Clara, and lived in Michigan. (census1930)

Michael changed his name to Bomason and married Emma. They lived in Michigan.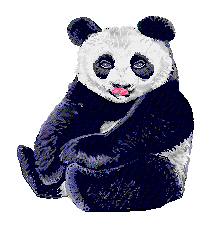 SURNAMES
Log Out  |  MyAccount    Welcome, Antoinette Rossi (login as another user) 
Search by Record Type    |   Search by Locality    |   Images Online     |   Search Help
 
Biography and Genealogy Master Index (BGMI)
Viewing records 1-2 of 2 Matches     
121234
Bonvicini, Agostino d1576
The New Grove Dictionary of Music and Musicians. 20 volumes. Edited by Stanley Sadie. London: Macmillan Publishers, 1980. (NewGrDM 80)
121235
Bonvicini, Pietro 1741-1796
Macmillan Encyclopedia of Architects. Four volumes. Edited by Adolf K. Placzek. New York: Macmillan Publishing Co., Free Press; London: Collier Macmillan Publishers, 1982. Use the "Index of Names," which begins on page 533 of Volume 4, to locate biographies. (MacEA)
Viewing records 1-2 of 2